Venture Fund Update – Q3 2021
This was a very active quarter with 5 quality new deals closed. We're excited to partner with these teams closely. We also cover the state of the venture capital market.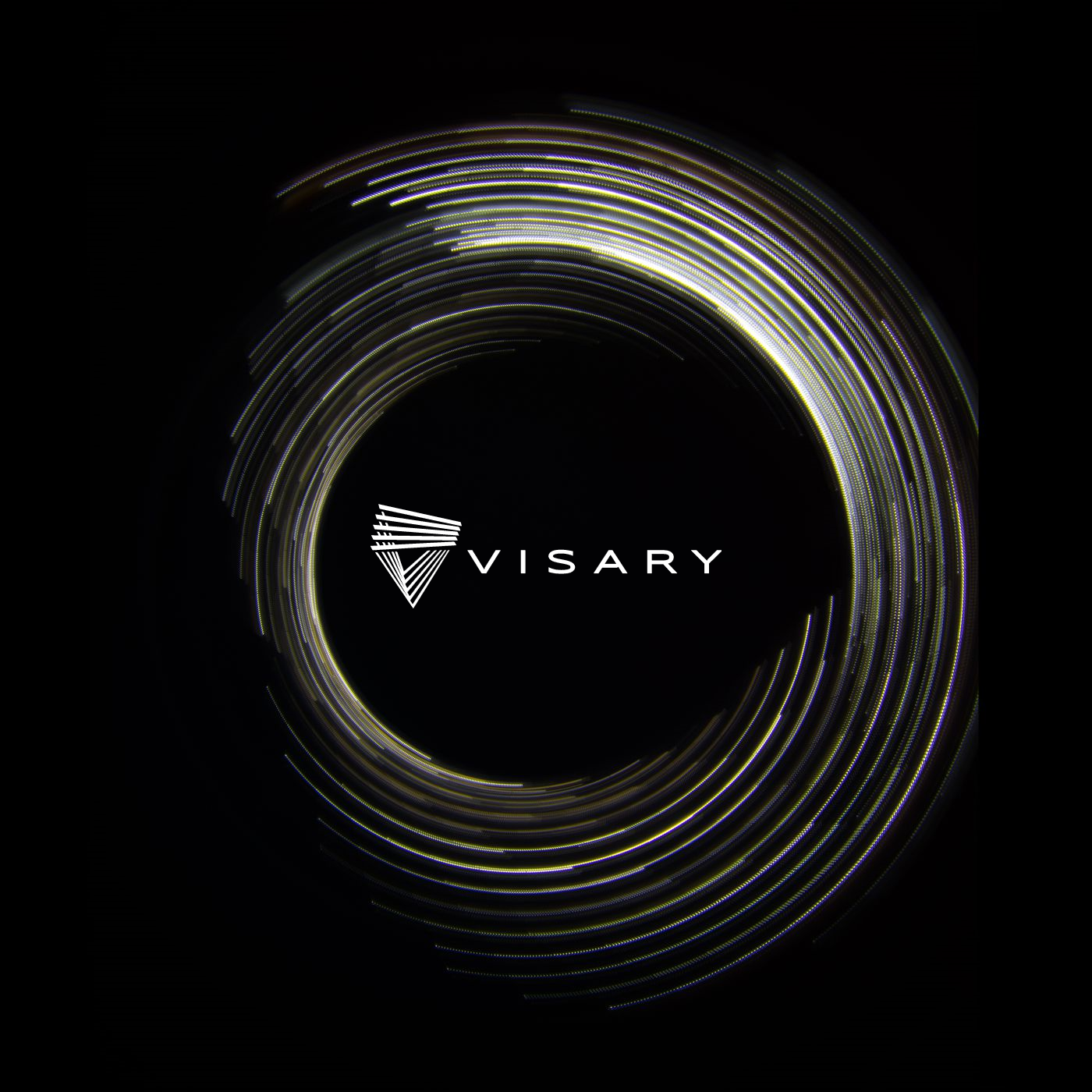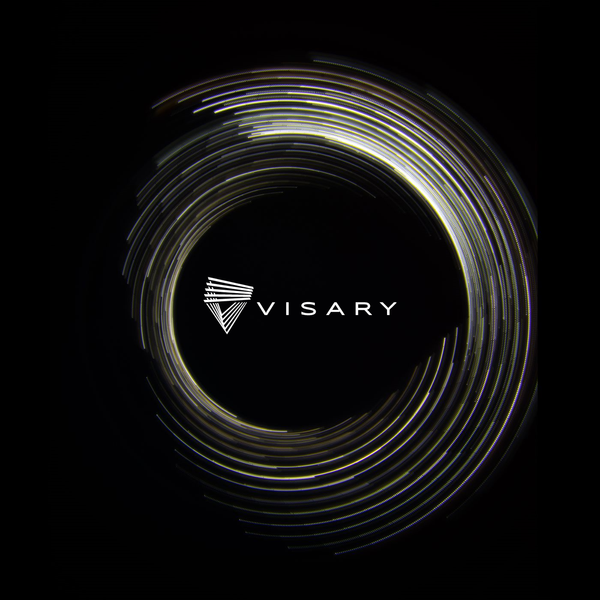 Below are Visary Capital's venture investments and highlights for Q3 2021. You can view the previous Q2 2021 update here.
Bitwage (Net New, Seed)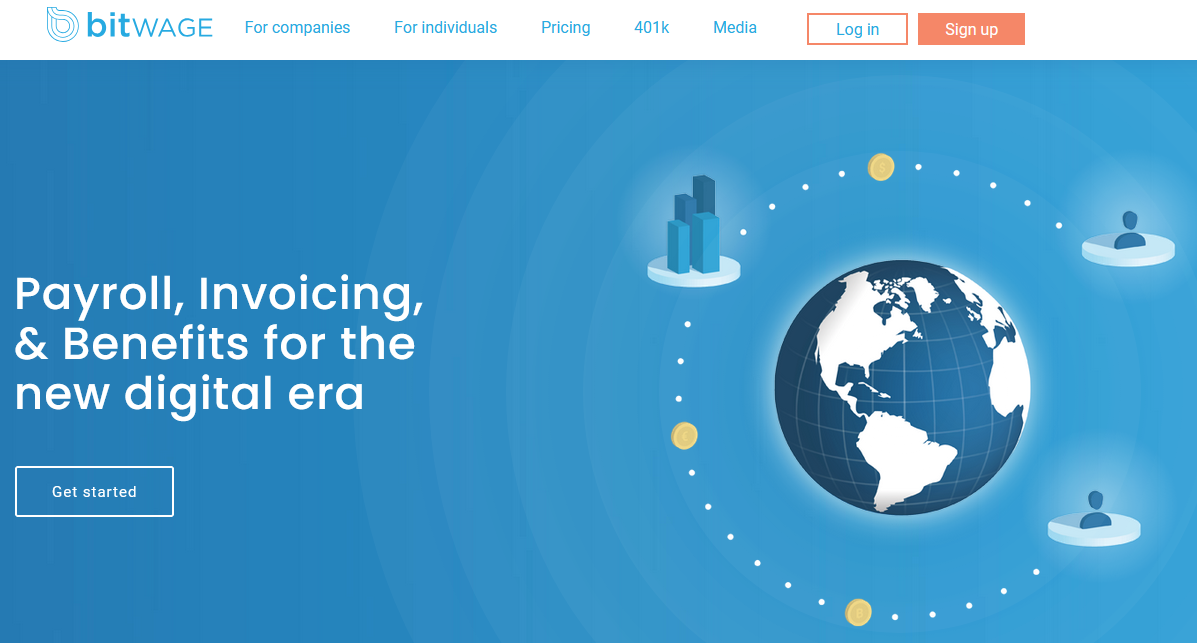 We were excited to participate in Bitwage's recent round–a global payroll and invoicing company allowing people to obtain their paychecks in crypto and/or stablecoins.
Bitwage has been around the longest and caught a massive tailwind of usage this bull cycle. There are people around the world now using Bitwage's services, especially in countries that are undergoing inflation and currency debasement (Argentina is one of their larger users). Bitwage is their ticket to preserve wealth and get exposure to stablecoins or crypto assets.
The long term goal is to create simple APIs for payroll and HR companies to add crypto payroll functionality for their customers. No one is attacking this use-case in crypto in this way and Bitwage has a large head start. Although individual usage is now at record highs, we're very excited about the scale they can reach with this API/embedded enterprise approach.
They also did an equity crowdfunding round in parallel to the private seed round, which was oversubscribed in a matter of hours. They have a growing community of loyal users that are now investors.

Sign up for Bitwage here!
Doorvest (Net New, Series A)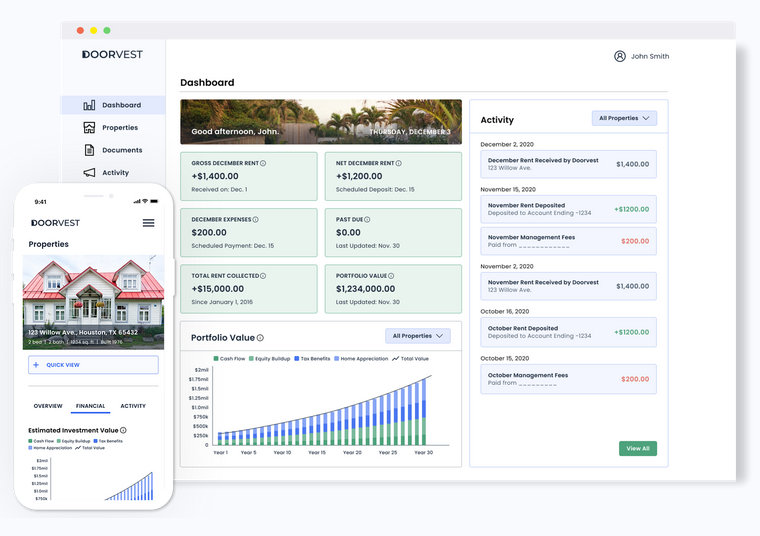 Purchasing real estate, namely single family homes, is finally ready to be a part of the broader digital transformation occurring across financial markets. It's been a slow moving industry in this respect but many of the parts are coming into place. With iBuyer platforms like Opendoor (a large personal holding of our Founder) pulling in ~$2B revenue a quarter and mainstreaming digital-first real estate purchasing, along with young professionals and family offices seeking passive yield opportunities, Doorvest is positioned well to capture these trends.
Doorvest already has major traction despite currently only being available in the Houston market (and soon to launch in Dallas). Revenue exploded in their first year, even during COVID limitations. This geo-specific launch was a successful proof of concept that can now be replicated in other hot housing markets, so we are still very early on the journey. Their data-driven approach allows them to factor in which neighborhoods and properties will attract buyers and offer the best risk-adjusted returns and yield. The younger generations will continue buying houses through services like Doorvest, often without ever physically stepping foot in the property.
The founding team is driven, charismatic, and mission-focused. Founder and CEO Andrew Luong has a passion for opening up real estate opportunities to the masses, and making it easy and accessible.
You can sign up for Doorvest here.
EFANI (Net New, Seed)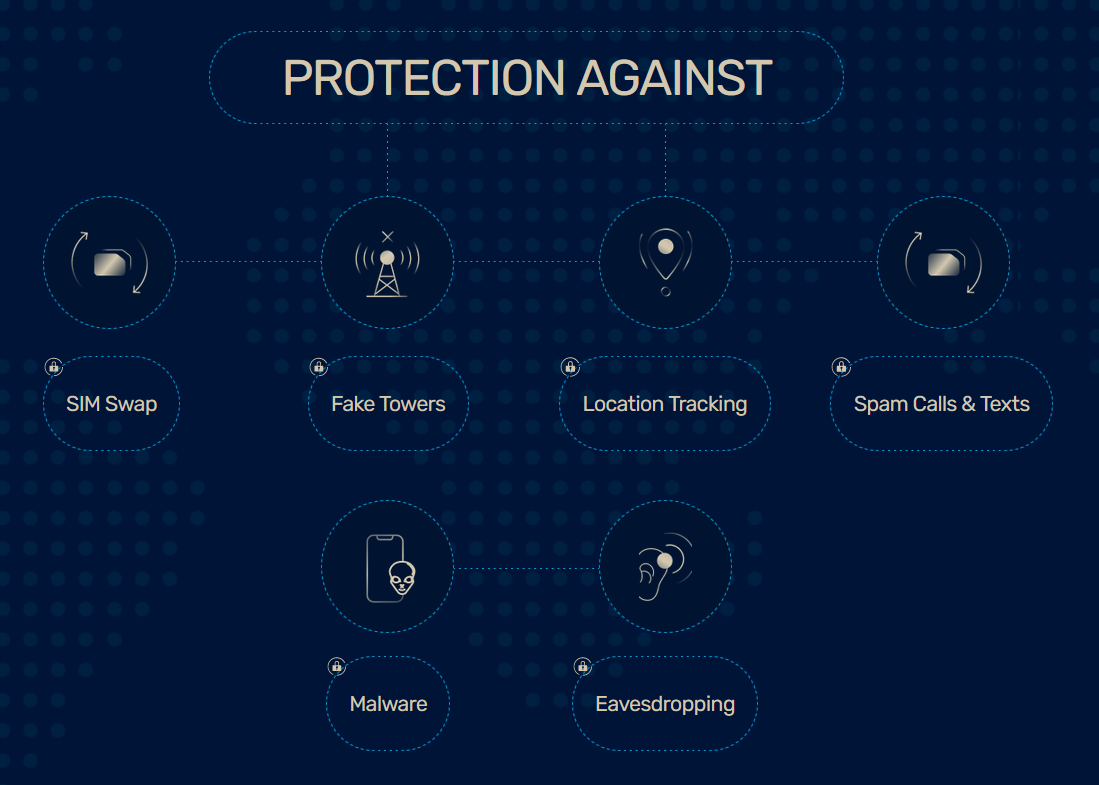 Every major crypto investor we know uses EFANI (or will use it) for their cellphone service. It's America's most secure cellphone network and soon the world's. With SIM swaps and exploits on the rise, more protection is needed. People's life savings have been lost from this type of hack with no recourse. Legacy telco companies are not stepping up to the task at all, and many loopholes remain in their services. There are also newer sophisticated hacks and malware that EFANI protects users from.
We've known the Founder, Haseeb Awan for a while and were ecstatic to participate in their seed round after being customers. Their revenue is already impressive having landed many users organically and via word of mouth with little active marketing.
As the world onboards into crypto and more broadly uses digital products to manage money across their devices, we expect EFANI's growth to follow that curve significantly.
You can read more about EFANI here, we highly recommend using their top notch service.
Matrix (Net New, Seed)

Matrix is probably the youngest team we've ever invested in but they are sharp, driven, and are moving rapidly. They are creating a new experience and dynamic between content creators and fans with quests, rewards, loyalty programs, and NFTs.
We've been looking for more gaming/crypto opportunities, as the intersection of these industries is about to mature and take off. Gaming/crypto is likely to be the next big wave of new users and adoption alongside NFTs.
Matrix has also brought on ex-gamers and Esports professionals into management that understand the industry, combined with a crypto-savvy developer team and CEO, Justin Zhang (JZ), from IDEO CoLab.
Much more information will be released about this early stage company, so we'll leave it at that. Check them out.
Swan (Net New, Seed+)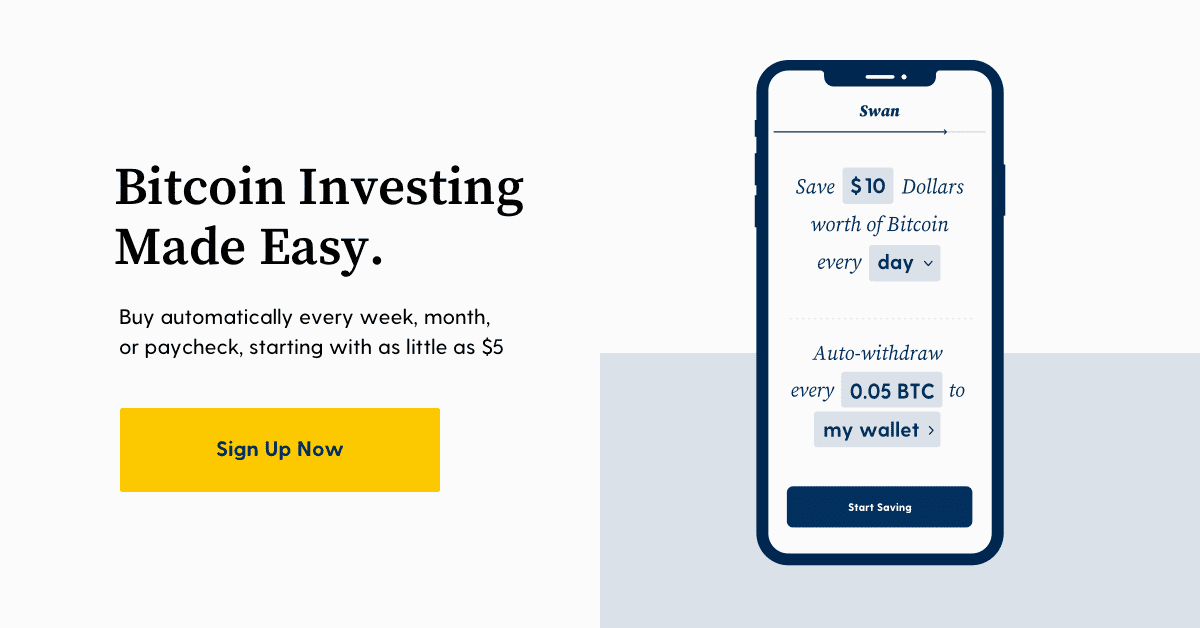 Swan is already legendary in the Bitcoin space. They revolutionized passive buying and helping to train people's time preferences with a dead simple philosophy and UX. We were ecstatic to get a chance to invest in them, as they've always been our first recommendation for new entrants into Bitcoin. Their team has some of the best Bitcoiners in the space and top notch education programs for people onboarding into the asset that want to learn more. We can't share it here, but they have quite the roadmap and quite the trading volume for their stage.
They are 100% dedicated to Bitcoin, and we've invested in many startups that are Bitcoin-only. While we ourselves invest across the industry, we deeply appreciate startups that bring focus to the asset class amongst all the noise. This takes a ton of discipline – and people often forget how much growth there is left for Bitcoin-native businesses. Many will be surprised how well they perform.
We believe holding a lot of Bitcoin is great, but at this stage of the asset's growth curve and maturity, it's ideal to also invest in revenue-generating Bitcoin businesses. It gives an opportunity to grow more and potentially capture more value than the asset itself (this wasn't the case in Bitcoin's infancy).
Start stacking Bitcoin today on Swan!
Key Highlights
Venture Capital Market

This was a very busy quarter with many active deals in parallel. All the rounds we participated in had overwhelming demand, which is the new normal.
Competing for allocation has shown us that our core value adds of actively using products, bringing our own capital into fintech/crypto products, contributing to early liquidity programs, giving firsthand user feedback to founders and product builders, and making intros to developers and potential partners and customers, are all becoming increasingly important. As we build a more robust network and pipeline, we're able to better serve founders. Capital is abundant right now, but the ability to help propel an early stage project forward is scarce.
With that said, the 'FOMO' stage of the current 'easy money' market is making things less enjoyable, and likely less tenable over time. With every moonshot valuation, rushed, and oversubscribed round, there is much less fulfillment, connection, and substance. It feels too superficial in some ways. Many top fund managers we've talked to in the last few weeks and months strongly agree with this sentiment.
In Q4, we are very excited to close out and announce a few more quality deals we're heads down on. But after that, we will likely pump the brakes moving forward and invest in less net new deals per quarter. When we find top quality founders, we will deploy more capital and attention than usual, but do less deals. We will also reserve more capital for follow-on rounds as much as possible to maximize focus and strengthen existing relationships. This is becoming a market where less is more and where you need to cut through the noise and filter more than ever. More concentration and focus, less buzzwords, less celebrity-filled laundry list rounds, and less namedropping. We will continue finding mission-driven founders that don't get caught up in the hype of the fundraise process itself over the actual business goals and customers. Yes, we know you're still out there!
The good news is, as the fund grows, we have also begun to participate in more Series As and later stage rounds. Our average investment size has grown substantially over the years, and since our focus is now being honed-in, we can write bigger checks and participate in later rounds with more energy and skin in the game. Although seed will remain the primary focus, this is a trend we expect to continue.
In a little over 3 years, we expect the early stage venture portfolio to have 5+ unicorns by the end of 2022 and we're proud of the investments and progress we've made.
Our crypto fund update is also out, where we had an exceptional quarter. You can read that update here.
---
This Content is for informational purposes only, you should not construe any such information or other material as legal, tax, investment, financial, or other advice. Nothing contained on our Site constitutes a solicitation, recommendation, endorsement, or offer by Visary Capital or any third party service provider to buy or sell any securities or other financial instruments in this or in in any other jurisdiction in which such solicitation or offer would be unlawful under the securities laws of such jurisdiction.